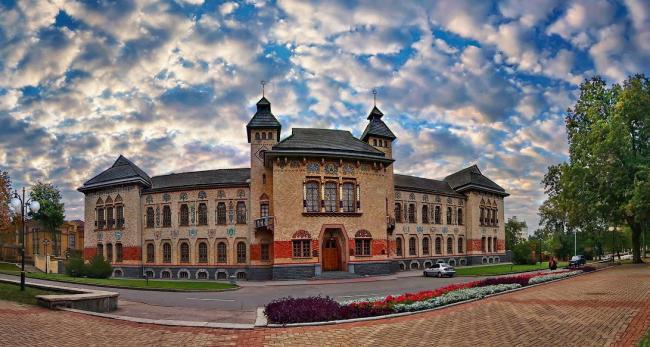 Once in the new city, first of all want to know and see as many interesting and unusual places.
It is therefore important to make the program stay in the city to incorporate the greatest number of visits to sites, even if it's just a weekend.
Well, what better can tell about all the delights of the land, not a tour of the Poltava Regional Museum, where you can meet all their needs in the knowledge of something new.
Poltava museum - is the real source of the history and heritage of the Ukrainian nation.
Its walls have found their shelter not only artifacts of historical importance, such as household items, collections of cold and firearms, embroidery samples pottery, weaving, priceless collection of literature, but also samples of soil, rocks and flora of the region as a whole, and Poltava in particular.
Exposition Foundation Museum located in 24 halls, but the most intriguing and exciting one room is unique exhibits, where you can enjoy the masterpieces collected from around the world. This meeting is the most expensive property Ukrainian people, which is expensive and soap heart of every patriot, and for residents of Poltava - a symbol of pride.
But not only exhibits Poltava museum of interest from the guests and connoisseurs. The building, which houses the museum is not only architectural value, but also a masterpiece of Ukrainian art.
Architect V.H.Krichevskiy was the author of a new style Ukrainian modernism, which bound the best technology and forms of construction Ukrainian designs and design ideas.
All the best master architect embodied in his creation that resembles a real "stone flower", which also impresses with its grandeur, power and elegance of lines and patterns.
Unfortunately, the building, which gives us the thrill and passion not look identical to the original museum.
During World War II exposition was looted and burned the building, leaving the former view, leaving only bare, charred walls.
Subsequently, the museum opened its doors again, and the new modern reconstruction has given a second life and new breath work of architectural art.
Touch the history of the region, feel the breath of centuries in Poltava museum, after visiting this place will be a truly worthy source of healing for the mind and heart during your stay in Poltava and leave your heart a lasting impression.
Work time:
- Monday: 10.00-17.00, Tues, Thurs-Sun: 9.00-17.00, Friday - closed.