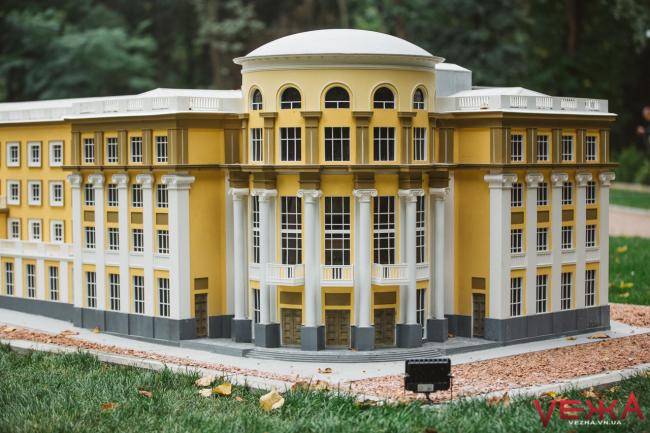 Unfortunately, this Podolsk city, until recently, did not enjoy such popularity among tourists and citizens of Ukraine as, for example, Lviv or Odessa.
And it's not at all in the city itself, but most likely in the absence of any "highlights", a simple mention of which would be a sufficient reason for a trip to Vinnitsa. Fortunately, a few years ago, Vinnytsia acquired something that you can proudly call it a "business card".
This is nothing but the Roshen fountain known in Vinnitsa. Yes, it is he who attracts visitors as a magnet. And believe it's worth it. Ukraine has not seen such a large-scale project yet.
An enchanting show in which the water, music and light are interwoven unimaginably, will not leave indifferent anyone, even irresistible skeptics. Contemplating this miracle of human imagination and the latest technology, you find yourself involved in this game.
It seems that everything around you loses the paint and there is only a magical presentation that is revealed in front of your gaze. Delight, raging in the soul, during this fantastic show, do not convey any words.
It is then that you understand that it is better to see once than to hear a hundred times. Although, no, it's better to see another hundred times, especially since the organizers change the program every time and do not get tired of impressing your imagination.
enchanting Vinnytsia
Of course, the Roshen fountain is not the only place that deserves the attention of the tourist. Being in Vinnitsa, do not forget to visit other, no less famous places. For example, a water tower, also called Calanchas.
This architectural structure, preserved from the Second World War and served as an observation point in the course of hostilities, now provides a unique opportunity to contemplate from its peak all the beauty lies in the palm of the city.
And the famous watch-chimes, as before, annually announce residents and guests of the city about the start of the new hour.
Video of the monuments of Vinnitsa
https://youtu.be/efPgLiu_0M4
And, of course, in no case do not leave the city without having visited the museum-estate of the famous surgeon and just the immense soul of the person of Nikolai Ivanovich Pirogov. This man is still an example and an embodiment of how to honor the Hippocratic oath.
The museum also houses a church with a tomb where the great body surgeon's embalmed body rests.
Here you will be able to visit his office, where personal belongings of Nikolai Ivanovich are stored, in the pharmacy-museum, in the halls of which you will see a reproduction of how Pirogov worked. But all this, of course, is not the only monuments of Vinnytsia.
Більше фото