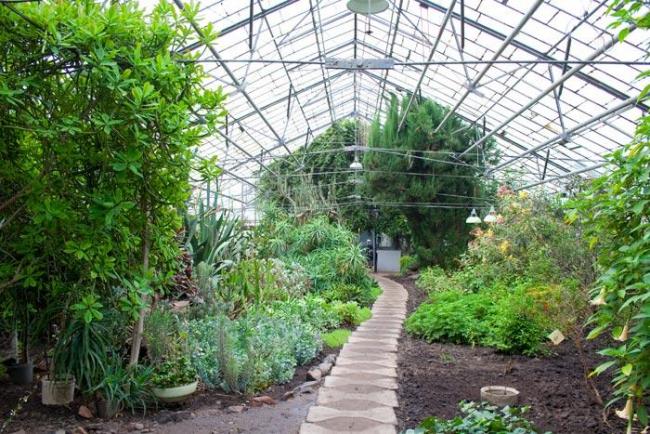 One of the most vivid and beautiful monuments of Poltava is the monument of garden art, which is the Botanical Garden in Poltava.
In the distant 1847, the territory, the area of ​​which was not much, not enough, and 17 hectares was the summer residence of one of the maids of the great Empress Catherine II. In the garden there were many ponds from the cleanest, like tears, water, full of fish, as well as all sorts of baths hidden in the shadow of lush greenery.
Later this garden was considered as a city attraction, and here, thanks to the efforts of profile specialists, the Botanical Garden was broken down, which today is a favorite place for rest not only of local residents, but also of all the guests of the city.
Today in the Botanical Garden you can visit a lot of interesting departments: arboretum, open-air museum of flowers, a beautiful alpine hill, full abundance of fruit trees and many others.
The greenhouse, the area of ​​which is 200 square meters, deserves special attention, where there are amazing and truly enchanting specimens of more than a hundred thousand types of plants brought to Poltava from different corners of our vast land.
The amazing aroma of flowers, the rich color of greenery, the previously unseen plants, which represent an amazing composition, from which it is impossible to tear a look and the head is rotated, all this will conquer your heart from the first seconds of your walk through the Botanical Garden in Poltava.
Video from the greenhouse of the Poltava Botanical Garden.
https://youtu.be/E6VnBZ1FpNE
Let yourself be thrown on the waves of the beautiful and wonderful world of nature, which will twist you into the beauty of beauty.
Work time:
- Mo-Fr: 8.00 - 15.00, Cub. - No-day off
Більше фото