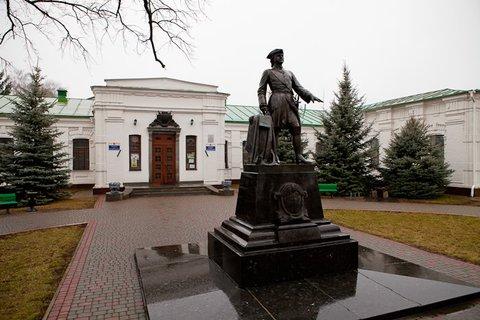 Perhaps in no other country do not have such a rich history, as in Ukraine. And, without a doubt, one of the cities that are part of the state, brought his meaningful contribution to the country's fate.
But, each influenced not only the formation of the state, and the balance of power in the world. Building judgments as to which of the Ukrainian cities were involved in this, hardly any mention of Poltava among the first candidates.
And, as it turns out, very good reason. After all, the Poltava battle between the forces of Peter I and Charles XII influenced not only the future of the two states, and then the whole of Europe.
So far we can not visit a place where nearly 400 years ago, created the history, a reflection of what we are to this day, to go on tours of the museum, which kept a huge amount of priceless exhibits collected from around the world unique that you will not find even Sweden.
Reserve Battle of Poltava covers a land area of ​​over 771 hectares, which includes not only the museum, but many monuments to mark this event or famous personalities who played a pivotal role in it.
This bronze statue of Peter I in life-size monuments and Swedes from Russians and the Swedes themselves, granite pointers to the place of transition of the Russian army over the river Vorskla and on-site team of staff Peter, and many graves at Poltava battle, as well as some churches and monasteries.
This will certainly be very interesting and useful visit.
But I would like to stay alone at the Museum Battle of Poltava. The founder of this museum was I.F.Pavlovskym due diligence and the efforts that we are able to see rare and precious artifacts.
To exposition enriched with various objects, I.F.Pavlovskym visited different historical and academic institutions around the world, led the conversation with representatives of the Archives of Sweden to make the museum collection in full.
Thanks to his enthusiasm today we can enjoy collections of firearms and bladed weapons, portraits, prints, flags and other items that tell us about this truly valuable event.
Feel the spirit of heroism, courage and unwavering faith of all those who were directly related to the historical events worldwide and touch the past that determined our present and possibly the future honor the memory of brave heroes and will make your vacation just in Poltava memorable.
Work time:
- Tues - Sun from 9 to 17 F-16.00, Monday - closed